Modesto Officer Daniel Phillips Arrested for Beating Wife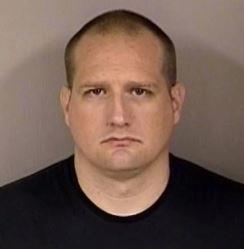 Modesto Police Officer Daniel Phillips earned a paid vacation by beating his wife recently. This past Thursday detectives with the Special Victims Unit investigated a report of domestic violence that left his wife with an eye injury several days earlier. They eventually arrested Phillips on felony domestic violence charges. The Modesto Police Department has placed Phillips on paid administrative leave pending the outcome of the case.
The media has been reporting that Phillips was with the department for 15 years, but according to his LinkedIn profile he has been with the department for 17 years (https://www.linkedin.com/in/daniel-phillips-796360105/). According to LinkedIn he joined the department in 2003 and attended Modesto Junior College from 1999-2001. Public records list a 39 year old male by the name of Daniel Joseph Phillips whose lived in Modesto since at least 2001.
#danielphillips #domesticviolence #wifebeaters
Published at Sat, 12 Jun 2021 15:07:12 GMT