John Goodman Arrested for Child Pornography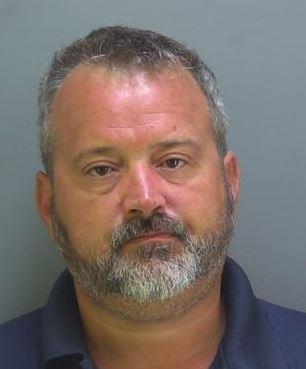 Actor John Goodman was not arrested for child pornography on Thursday, but a former Hendry County Sheriff's Office (HCSO) deputy with the same first and last name was. John Charles Goodman was arrested Thursday when his former fellow deputies raided his Clewiston home as part of a child pornography sting.
According to media reports, Goodman sent nude images of a pre-teen girl to an undercover agent using the popular messaging app Kik. After analyzing the chats, police were able to identify former deputy Goodman. He is now charged with distribution of child pornography and using a minor in the production of child pornography.
Also according to media reports, Goodman was a HCSO deputy in the early 2000s. He started off as a correctional officer in the year 2000 before being reassigned to road patrol in 2001. He was fired in 2002 for violating the department's "moral character standards" but we have no more information beyond that vague phrase.
According to public records, John Charles Goodman is a 44 year old resident of Clewiston, Florida last known to reside at 14359 Canopy Lane. We normally redact home addresses of current or former law enforcement officers unless we think the interests of public safety are advanced by their disclosure or we think they would be useful for non-violent protest organizers. In this case we believe that people living in his area need to know where not to allow their pre-teens to play. Please do not use this information for any unlawful purpose. #johngoodman #childpornography #sexoffenders #kik
Published at Sat, 03 Jul 2021 15:44:32 GMT