Bucks County Officer Clifford Horn Exposed by Colorado Ped Patrol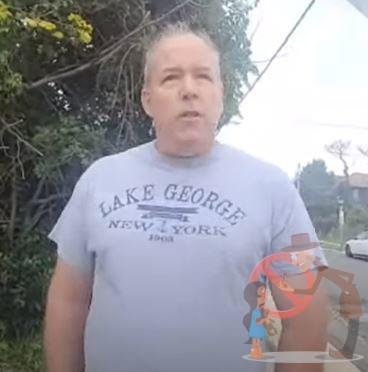 Bucks County Regional Police Corporal Clifford Horn was caught by a group of concerned citizens posing as minors online to expose sexual predators. Horn chatted online with someone he believed to be a minor, agreed to meet with the decoy, and was confronted when he showed up to the meeting with his pants unzipped. You can watch the entire encounter in the video below. He has since been arrested for attempting to lure a child.
The group that exposed Horn is known as Colorado Ped Patrol. They go around posing as minors on social media for the purpose of exposing child molesters before they can molest again. Then they turn their findings over to the police. A second group known as Creeps Spotlight was also involved.
According to public records, Clifford B. Horn is a 54 year old resident of Chalfont, Pennsylvania. His last known address is 213 Remington CT. He has also been linked to the property at 210 New Jersey Ave. as recently as this year. We are exempting that information from our usual policy of censoring home addresses of cops because Horn is obviously a danger to children. We ask that you don't use this information for any illegal purpose. We just want to help you keep your kids away from him.
This is the second time this year that a Bucks County officer has been arrested for a sex crime involving minors. Officer Matthew Reiss was arrested in May for possessing child pornography. You can learn more about that at https://copblaster.com/blast/35558/hilltown-township-officer-matthew-reiss-arrested-for-child-porn #cliffordhorn #sexoffenders #coloradopedpatrol #creepsspotlight
Published at Mon, 26 Jul 2021 20:22:18 GMT