Lee County chancellor named to judicial review board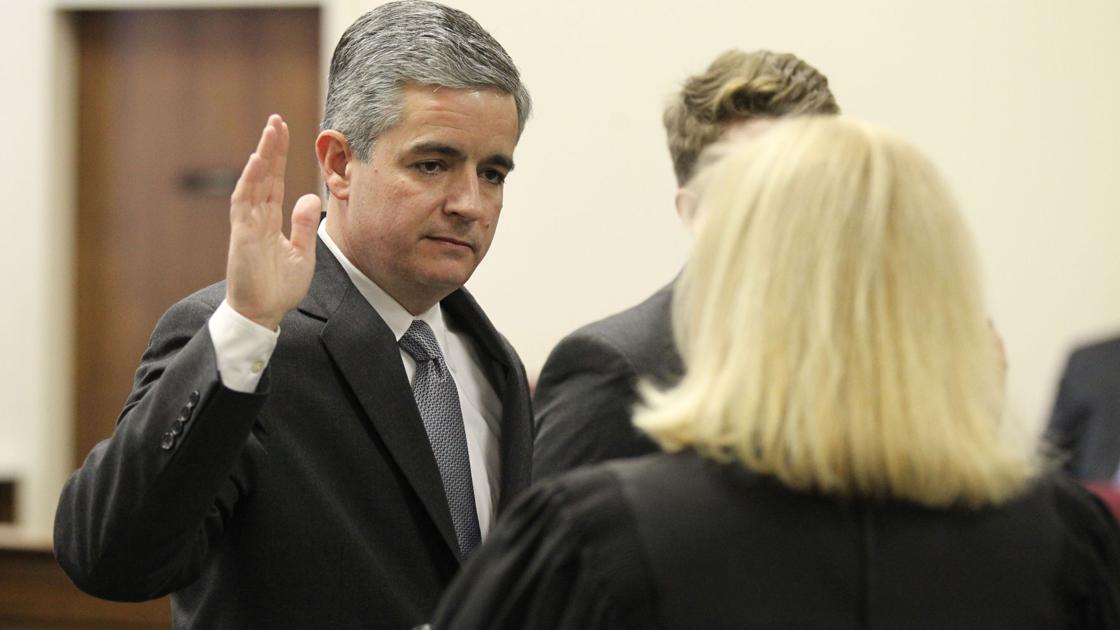 TUPELO • A Lee County judge has been appointed to a panel that investigates judicial misconduct and hands out discipline recommendations to the state's highest court.
Supreme Court Chief Justice Mike Randolph appointed First District Chancellor Stephen T. Bailey of Tupelo as an alternate member of the Commission on Judicial Performance last week. Randolph also named Chancellor Jim Persons of Gulfport as a member of the judicial disciplinary body.
"I consider it an honor," Bailey said, "The commission performs a very important role. It gives citizens a place to file grievances against trial judges. Some are warranted. Some are not. If there is misconduct found, the commission can recommend discipline actions, including possibly removing a judge from the bench. The commission helps maintain the public confidence in the judiciary."
Lt. Gov. Delbert Hosemann recommended Bailey for the position. Bailey said he did not know Hosemann, but said Sen. Chad McMahan might have suggested him. Appointments are for six-year terms set to end Dec. 31, 2026.
Bailey replaces Chancellor Cynthia Brewer of Madison, who served one term as an alternate member.
"I have talked with the alternate who I am replacing," Bailey said. "As an alternate, I will sit in on all the proceedings. But I will not vote unless someone has to recuse themselves."
Most hearings, he said, are currently being held over Zoom because of the pandemic. Bailey said he expects to travel to Jackson occasionally to sit in on a hearing.
The Commission on Judicial Performance investigates allegations of judicial misconduct and makes recommendations for discipline to the Supreme Court. The Commission includes seven members and seven alternates. An alternate takes the place of a member who cannot take part in a particular judicial discipline case. Members include one chancellor, one circuit judge, one county court judge, one justice court judge, one practicing attorney, and two lay persons. Seven corresponding alternates also are appointed. Appointments are made to staggered six-year terms.
Bailey has served as a chancellor of the First Chancery District since Feb. 1, 2018. He was appointed to fill out the unexpired term when Judge T.K. Moffett retired the month before. Bailey ran unopposed and was elected to a full term in November 2018.
The First Chancery District includes Alcorn, Itawamba, Lee, Monroe, Pontotoc, Prentiss, Tishomingo and Union counties. Bailey previously served as a prosecutor in Lee County Youth Court and Tupelo Municipal Court. He began his private law practice in 1996. He is a graduate of the University of Mississippi and earned a juris doctor from the University of Mississippi School of Law.
Published at Wed, 20 Jan 2021 13:00:00 +0000