PBS NewsHour spotlights Louisiana prison reform efforts in Sunday piece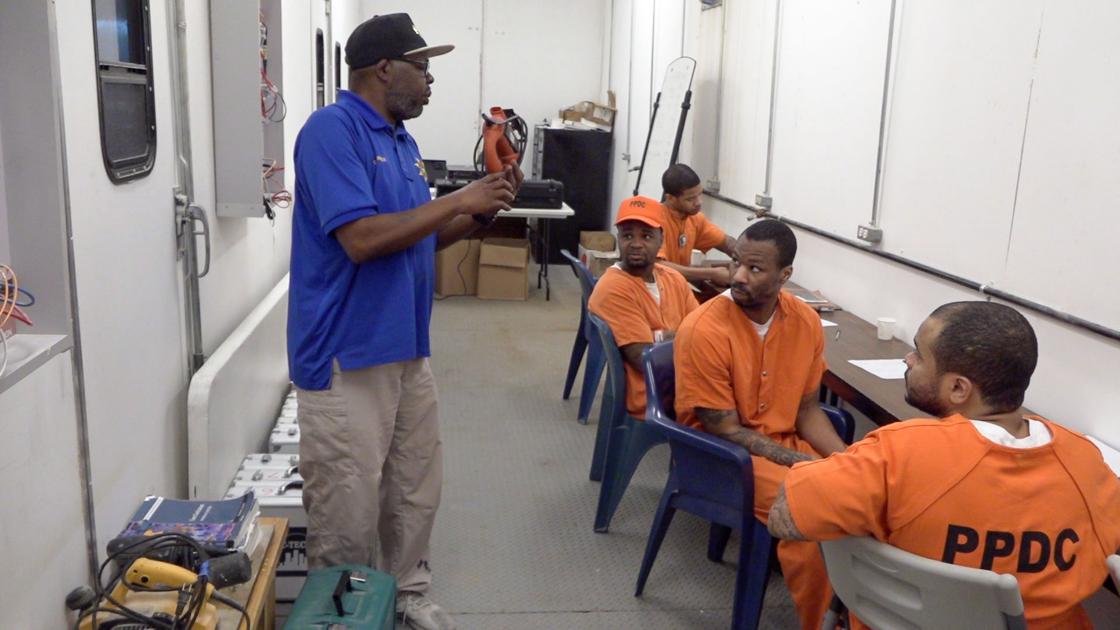 A collaborative report on the Louisiana prison systems and efforts to bolster programming for prisoners lock up in local jails by the Times-Picayune | The Advocate and Joanne Jennings, a producer for the public television program Independent Lens, was featured on the flagship PBS NewsHour Weekend program on Sunday.
The story examined how Louisiana corrections officials are trying to reform the state's unusual prison system, where most state inmates are housed in underfunded parish jails instead of state-run facilities. Critics have long groused that the arrangement offers prisoners few opportunities to get help or learn skills behind bars.
Watch: "In Louisiana, prisons shift toward rehabilitation" from PBS NewsHour Weekend
"A major overhaul to Louisiana's criminal justice system is shifting the focus to rehabilitation." (From @NewsHour) https://t.co/2lYj02VWZq

— PBS (@PBS) March 9, 2020
The newspaper published an in-depth report on the issue at the beginning of February and also released an extended 10-minute version of Jennings' documentary video on its website. The PBS NewsHour program brought the collaborative reporting to a national audience.
The piece focused in part on the Plaquemines Parish Detention Center, a parish jail that now houses hundreds of state inmates from New Orleans and Jefferson Parish and has received extra state funding to improve programming and educational opportunities for prisoners.
Louisiana's Department of Corrections is funding those new programs with millions of dollars freed by a 2017 overhaul of criminal sentencing laws that reduced the state's prison population.
Since the 1990s, Louisiana has paid sheriffs to house more than half of state inmates in spartan local jails, an arrangement Corrections Secretary Jimmy LeBlanc has regularly referred to as "lock and feed" because opportunities to take classes in such local lockups generally pale in comparison to what's available in state prisons.
Published at Tue, 10 Mar 2020 07:57:00 +0000