Cuba Police Officer Brandon Barber Arrested for Fatal Off-Duty Crash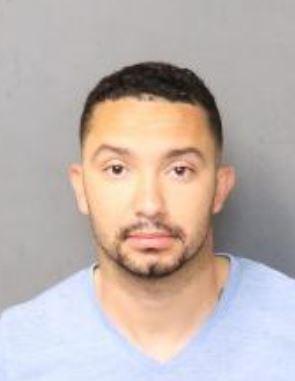 Cuba Police officer Brandon Barber was arrested in Albuquerque yesterday for vehicular homicide, aggravated driving under the influence, and an open container violation. According to media reports of court documents, he was driving the wrong way down Interstate 25 when he hit a SUV. Two passengers in the SUV were killed and the driver was injured. Officer Barber was discovered walking around dazed and confused. Deputies with the Bernalillo County Sheriffs Office began to administer a field sobriety test, but Barber needed to be taken to the hospital before they could finish. At the hospital his blood tested positive for alcohol. We are not sure if the BCSO had a warrant for the blood or if Officer Barber consented to the test.
Cuba Police Chief Manuel Romero expressed his condolences to the victims and their families, but also said that he was placing Barber on administrative leave. Barber was just a probationary officer, but despite that killing people in drunken stupor still is not enough to get him promptly fired.
According to public records, Brandon P. Barber is a 29 year old resident of Albuquerque. In October of 2016 he was charged with aggravated DUI in violation of 66-8-102.D and "urinating or defecating in public view" in violation of 12-2-5(G). He pleaded guilty to the DUI and was sentenced to diversion. He is a registered Democrat. #brandonbarber #dui #drunkdriving #vehicularhomicide
Published at Sun, 02 May 2021 16:22:28 GMT